The Italian company Mazzer Luigi S.R.L. It was established in 1950. Initially it was a factory of precision engineering with the name of its founder Luigi Mazzera that just a few years became a leader among manufacturers of grinders.
Unconditional adherence to their philosophy - high precision and absolute reliability of the product - made the company Mazzer epitome of impeccable quality.
The entire production process, and to this day it is carried out using the most advanced technology under strict quality control in the factory area of ​​over 7000 m2, which is located in the town Gardigiano di Scorzè, in the Italian Venice.
Mazzer grinders releases with different capacities so that you can easily choose the appropriate model, starting from the cross-country institution. At the same time, all the grinders have a very high accuracy adjustment of grind and dose of ground coffee. Most Mazzer grinders are equipped with a patented smooth (stepless) grinding. This allows you to accurately adjust the degree of grinding, which largely determines the taste of the finished beverage.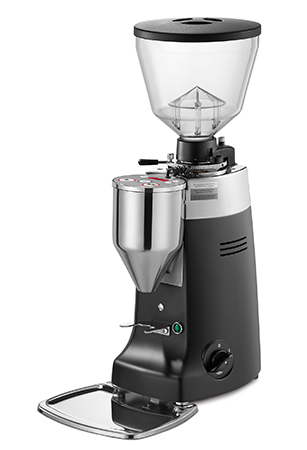 Mazzer grinders are designed for professional use with high loads. All items of equipment have exceptional strength and cast-aluminum body have high resistance to wear.
In addition to all of the above they are working with low noise levels, so as not to interfere with places visitors who appreciate the quiet setting.
Stylish design equipment Mazzer corresponds to high level technical solutions. In the interior, every detail is important, and even the color of the grinder can be an obstacle to create a cozy atmosphere. But thanks to its wide color palette, Mazzer coffee grinders will fit in any interior space.

Produced by the Italian company, the equipment marked prestigious awards VDE (European market) and ETL (US and Canada), which confirm the absolute safety of operation and absolute compatibility of the materials used in the production for use in the food industry.
Mazzer's distribution network today covers more than 70 countries around the world, including Russia. In most cases, there is technical support and equipment.